Entries are now open for MAINfm's Inaugural Jingle Competition!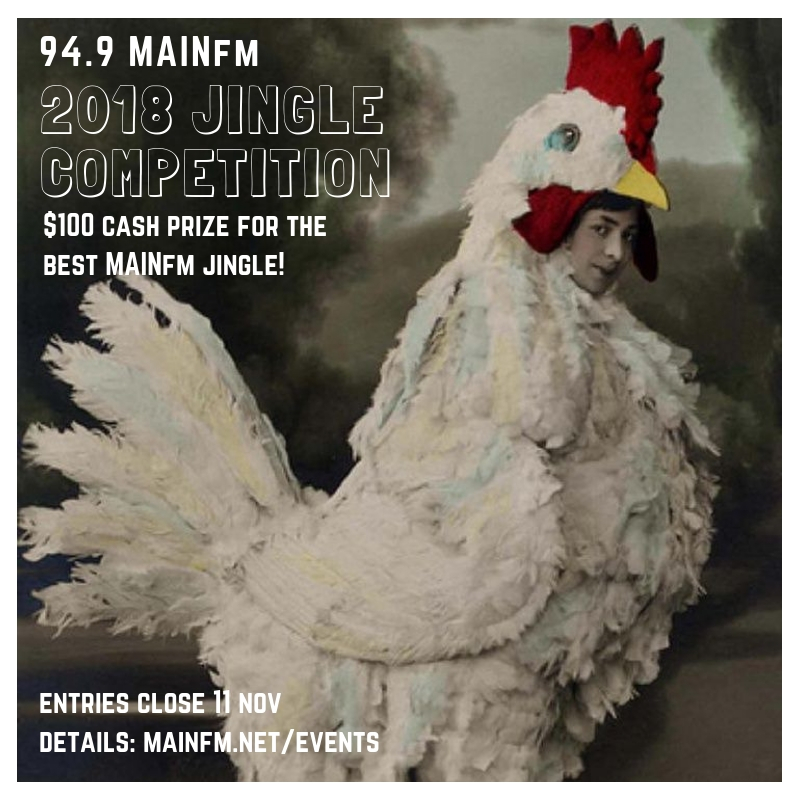 What is this jingle comp about?
We want to get YOU to create an on-air promo to encourage MAINfm listeners to become subscribers.
What are subscribers and why would anyone want to subscribe to MAINfm? 
Here at MAINfm we rely on the support of our listeners to keep our station on air. With no major or on-going funding from government or other funding bodies our community radio station needs the support of its community to cover the costs of things like: rent, power, internet, broadcasting fees, etc.
It costs just $25 waged/$20 unwaged for individuals to subscribe for a full 12 month period.
Subscribers also receive benefits for their subscription fee, such as cheap or free entry to selected MAINfm events. Subscribers also receive discounts from some of our favourite local businesses around the region.  You'll find a list of subscriber discounters here: http://mainfm.net/subscribe-to-main-fm/
How to enter:
Record your jingle and fill in the below entry form.
Please send your promotion in an MP3 format. To be eligible your promotion must be 30 secs or less.
You can enter as many times as you like.
The jingle doesn't have to be professionally produced. You can record it on your phone or other recording application.
There are really no other parameters. Your imagination is your only limitation.
What happens if you win?
Winners will be announced on MAINfm's 'Hear Say' show (9-11am) on Tuesday 20th November.
If your promotion is chosen by our panel of judges your promotion will be professionally produced by one of our talented MAINfm volunteers and will be put to air by early December.
MAINfm Trivia at the Taproom is back! This month Scott and Genevieve from the My 12-inch Disc show will be hosting!
Get a crew together (no more than 6!) and get ready to have your brains quizzed out!
7pm start, $10 to play, $5 for MAINfm subscribers. There's a $50 bar tab and cheeky drink prizes to be won.
The Tappy will have the beer flowing, pizza oven blazing and all ticket and raffle sales go straight to the best little station in the nation.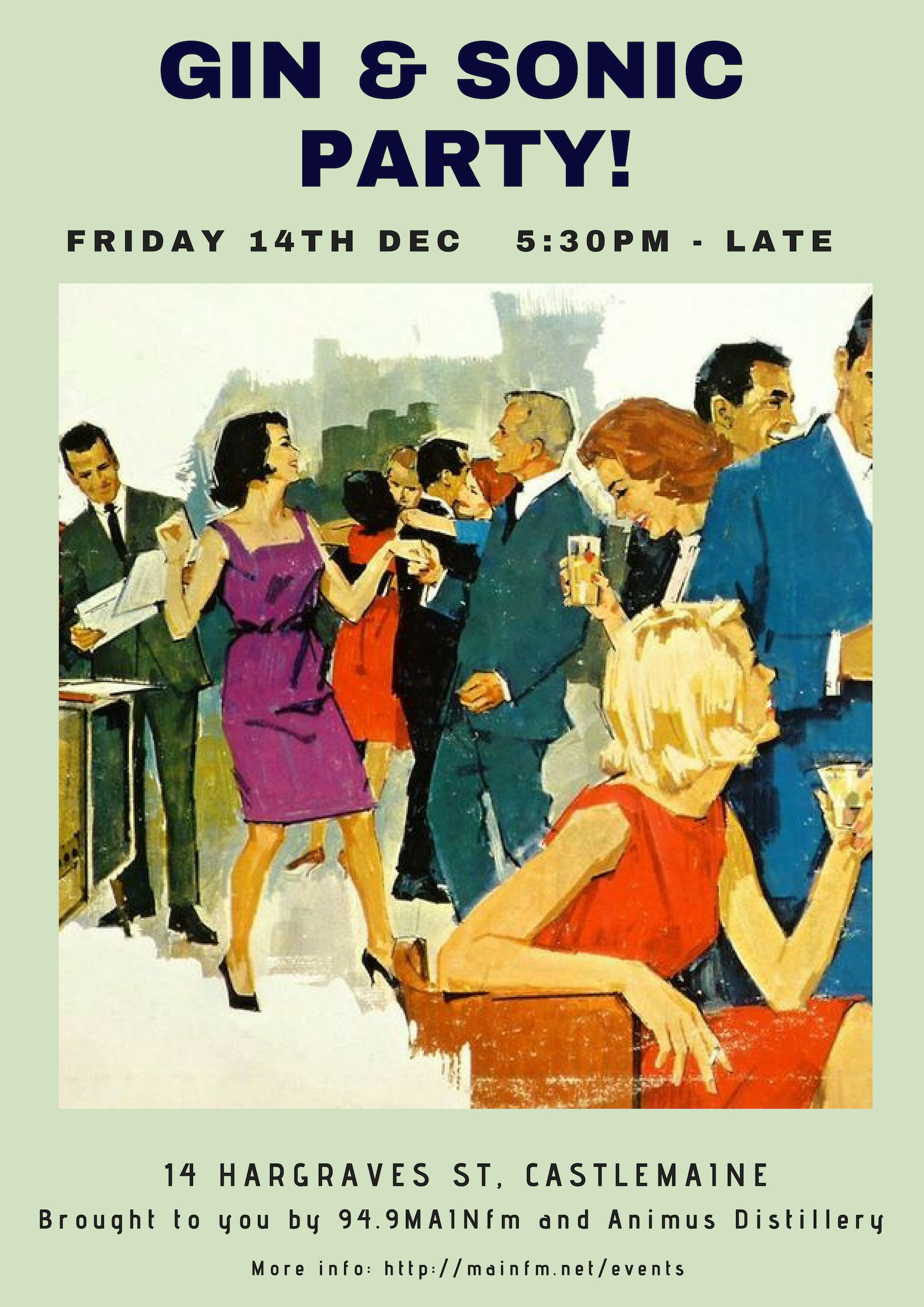 Due to the smashing success of our last Gin & Sonic party we're doing it all again!
We're throwing another Gin & Sonic Party and you're all invited!
Join us for this one-off event at 14 Hargraves Street (next to Record Low)!
Your chance to try out the three signature small-batch, hand-crafted gins concocted by Kyneton's very own Animus Distillery!!
-PLUS DJs spinning tunessss!!!
-Local beers and wines also available.
All proceeds raised go to the best little station in the nation: MAINfm!