An exciting new collaboration between Punctum Inc and MAINfm
You can read all about it here   and follow on Facebook here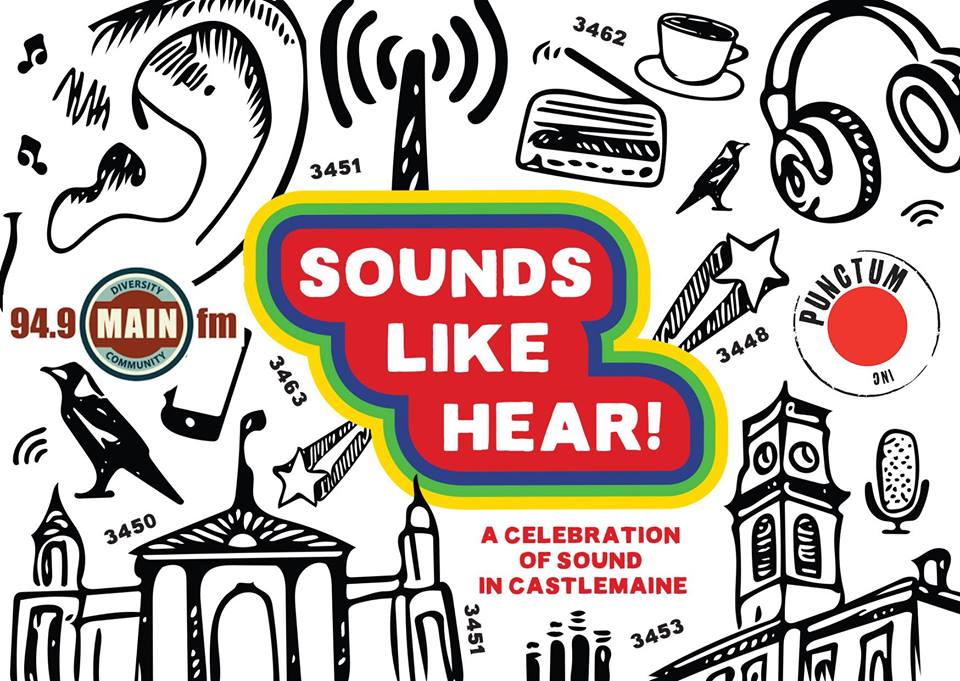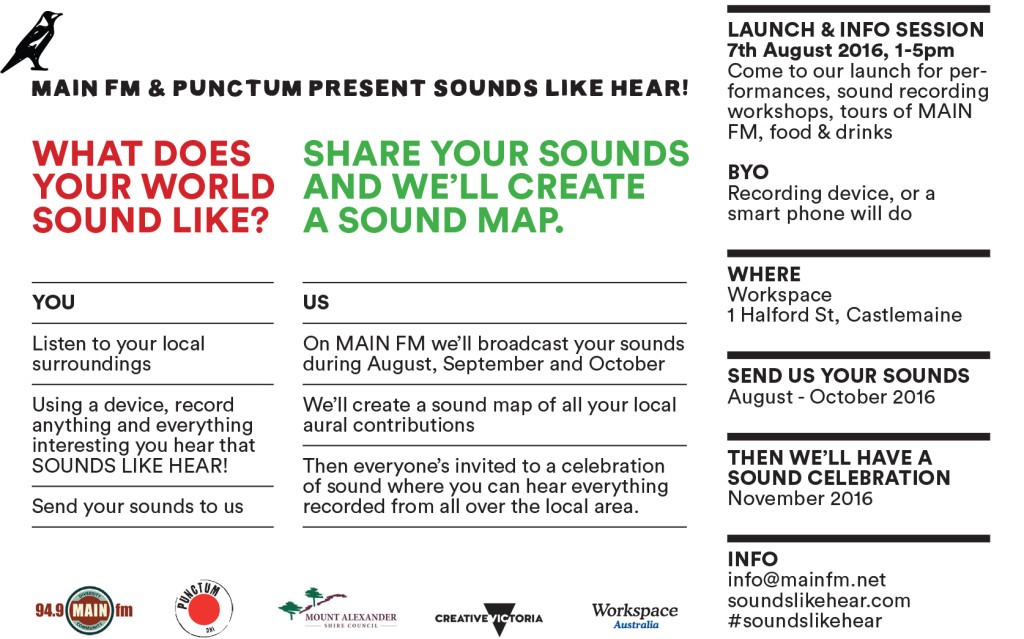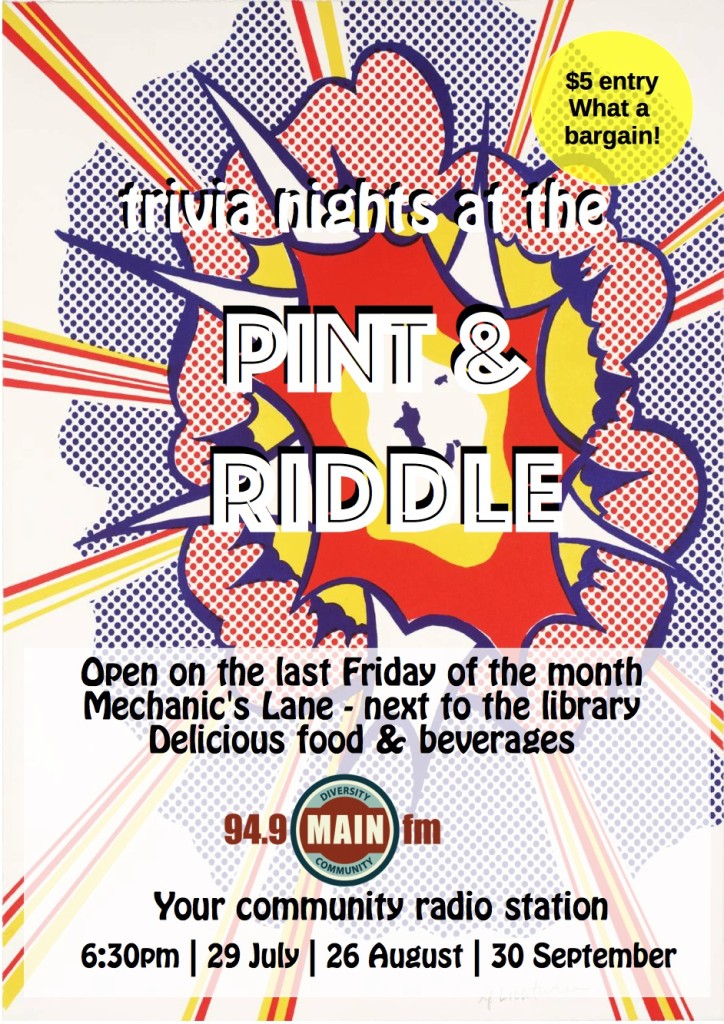 Yes, you heard it, MAINfm is hosting a trivia night on 5th September at the Campbells Creek Community Centre. There will be a bar and delicious pizzas available on the night – pre-book food orders to avoid disappointment. The questions will all be music-related, of course…
You can book a table of eight to ten (the more the brainier) by calling MAINfm on 5472 4376. Mark it in your phone or diary today, get your friends and neighbours together and join us for a great night of entertainment.
Get along to the Theatre Royal on Thursday 6th August and get to know your favourite presenters and subscribers to MAINfm. Between 6.30 and 7.30pm we'll be gathering above the ice-creamery at the Theatre, so get down there for your chance to win a double movie pass courtesy the Theatre Royal. You have to be there to win it, so come down to the Royal on the 6th August: come one, come all.
Charles Dickens' classic tale of Christmas Spirit, read by Michael Treloar.
It is with sadness that we learn of the passing of Doug Ralph, presenter of the History Show here at MAIN fm.  Doug was renowned as a local historian and environmentalist with a particular interest in the history of the Central Victorian goldfields region.  Born and bred in the Castlemaine district, Doug was the 5th generation of his family to live here.
Doug had a lifelong interest in the natural environment and has been involved in campaigns to get better protection for the forests in central Victoria.
The Friends of the Box-Ironbark Forests have said this about Doug:
Doug was tireless in his efforts to get better management for our natural heritage, but he was also insatiable in his curiosity about cultural history. Although he was sceptical about the value of gold mining, and relentlessly critical of its destructive effect on the environment, he had enormous sympathy for the miners and huge interest in the detail of their lives.
One of Doug's most striking qualities was his inclusiveness. He kept his eye on the important issues, and was impatient of efforts to divide this community into 'old' and 'new' residents. What counted for him getting things right, not where someone came from. http://www.fobif.org.au/
Here is an interview between ABC Radio's Derek Guille, John Flaus and Doug Ralph live at Theatre Royal: http://mpegmedia.abc.net.au/local/westernvic/201109/r834645_7726779.mp3
To celebrate Elvis's  80th Birthday " Take It Easy " presents a special on Elvis, presented by Chris Turley.  Broadcast on MAIN fm 8 January 2015.
Part 1
Part 2
Part 3
Part 4
A Kate Bush retrospective presented by Sherri McIver and Gursel Ali, originally broadcast on MAIN fm Saturday 22 November 2014.
Part 1
Part 2
Part 3
Part 4
Part 5