Hans van Gemert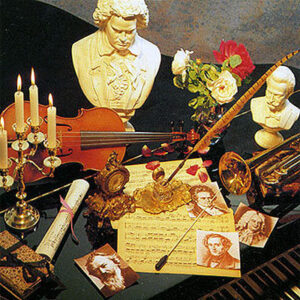 Classical music has been a lifelong passion for Hans van Gemert.
Now that he is retired, he can indulge it more and share it with others through his weekly program "Just Classics".
He is particularly fond of Bach, Beethoven and Mozart (in no particular order) but modern and contemporary composers also feature prominently in his program, including Australian composers.
He trained originally as a chemical scientist but has worked for multinational corporations in research, quality control, manufacturing and management.
After retiring 25+ years ago he and his wife operated a farm in Taradale and at the same time they studied and practiced passive solar building techniques. During 2010/2011 they built an energy-, water- and space-efficient home in Castlemaine. The techniques learned have been shared with the community through "Open House" sessions and teaching at U3A Castlemaine. He also attends and presents to several music appreciation groups through U3A.
Hans was also the Treasurer on the radio station Committee of Management from 2013 to 2015 and believes strongly in the power of community radio.
Hans's shows