Coronacast + Corona Connection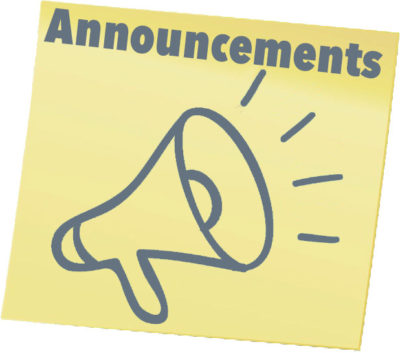 Presented by: Various presenters
Tuesday 8:30am - 9:00am
Coronacast is a podcast that helps to answer your questions about coronavirus (COVID19). ABC's Dr Norman Swan and health reporter Tegan Taylor break down the latest news and research to help you understand how the world is living through an epidemic. With thanks to the ABC.
Corona Connection, presented by Matt Abud, is an update on services being provided for the community by the local council and local health services.
Restrictions are easing slightly and that means many local businesses are starting to open. Tracey Watson from Environmental and Public Health at Mount Alexander Shire Council has the role of supporting businesses through this.
Some of the points she shares are:
The enormous amount of detail businesses have to deal with, including limiting number of patrons and maintaining space between them, and cleaning high-contact areas after a patron leaves (things are still far from normal which means we need to cut everyone some slack to get things done)

The requirement for businesses to take patron contact details in case an infection is later identified, for contact tracing

Council's own role in providing community education material around the changes, and synthesising key information for local businesses to access, including around staff training

An information session on Zoom for all local businesses at 4pm Wednesday June 3rd; call Council for details on their regular number or 1800 512 446

And 80% of local businesses reported loss of income in the Council's survey, with 135 responding.
Tuesday, May 26
Tracey Grinter, financial counsellor with Anglicare, goes through what they see as probable dangers and needs when the loss of income hits many people, including the scheduled cut-off of support payments, and what that means for the task facing her sector.
https://www.mixcloud.com/MainFm/corona-connection-26-may-2020-tracey-grinter-anglicare/
If this is something you or someone you know is facing, you can reach this and other Anglicare services on1800 244 323.
Tuesday, May 19
Deborah McCarthy from CHIRP Community Health talks about some of the signs of increased drug and alcohol dependency from lockdown, and where to access support if you or someone you know is struggling with this.
https://www.mixcloud.com/MainFm/corona-connection-19-may-2020-deborah-mccarthy/
That includes calling ACSO (Alcohol Drugs and Mental Health Support) on 1300 022 760; calling CHIRP directly, on 5479 1000. You can also contact  your GP.
Tuesday, May 12
An interview with Prue Denner, who's a community connector for local health services and has helped organise the community group CLAN, or Castlemaine Living With Neighbours, for the past couple of years.
https://www.mixcloud.com/MainFm/corona-connect-show-may-12-prue-denner/
Prue talks about how isolation measures are affecting some of the older residents in our community, and the importance of people asking for support – but also often the difficulty felt in doing that.
The second part of the show is a shortened version of last week's interview with Ian Fisher, CEO of Maldon Hospital and Castlemaine Health, on measures taken as part of opening residential aged care to visitors once more. That interview only broadcast this week, but had already been shared online the week before.
Tuesday, May 5 
Interview with David Leathem, Manager for Economy & Culture at Mount Alexander Shire Council. 
https://www.mixcloud.com/MainFm/corona-connection-05-may-david-leathem/  
Some of David's points are:
Launch of a small business survey to see how each business has been affected, in order to plan support

The varied impact across different types of business, with some hit hard, others managing with some changes and innovations, and others racing to meet increased demand.

Information on Federal or State support programs for local businesses: call, email, or find it soon on the upcoming Virtual Relief Centre being set up by Council

Early stages of designing an online site for local artists and creatives. This may cover everything from digital performance options, to sales, to enabling local collaborations)

Online workshops for small businesses. Next one on May 18 looks at resilience in a disaster, ranging from finances to mental health and more. 
Tuesday, May 5: extra
Interview with Ian Fisher, CEO of Maldon Hospital and Castlemaine Health, about allowing visits to residential aged care facilities. This interview is online only, and was recorded on May 4, the day visits became possible under new guidelines. 
https://www.mixcloud.com/MainFm/corona-connection-extra-04-may-2020-ian-fisher/ 
Some of Ian's points are:
The local factors involved in allowing visits now, including the lack of any new cases detected in the Shire

Measures taken to support residents while visits were not allowed

Restrictions for visitors, including booking ahead, screenings on arrival, limited visitor numbers, duration, and frequency

Managing the balance between residents and families who want greater visits, and concerns around potential risk
Tuesday, April 28
Interview with Dr. Ronnie Moule, GP at Mostyn St. Clinic. 
https://www.mixcloud.com/MainFm/corona-connection-28-april-2020-dr-ronnie-moule/
Some of Dr. Ronnie's points are:
How the Clinic has adapted to delivering consultations via telehealth

Safety measures for anyone who needs to physically come in to the clinic, to protect both patients and staff

An update on the 6 patients in the Shire who tested positive for the coronavirus, all of whom have recovered. There has been no recorded community-to-community transmission in the Shire. 

How people can continue to get tested in the Shire, including under the expanded criteria.
Tuesday, April 21
Interview with Dianne Couch, CEO of CHIRP community health service. 
https://www.mixcloud.com/MainFm/corona-connection-21-april-2020-di-couch-chirp/
 Some of Dianne's points are:
Get the information out! Essential health and other services are up and running but some people who need it are unaware.
Call CHIRP, call your doctor if you have any health issue! Some people who might have health concerns that are not COVID-19 are worried about visiting their doctor or taking up a doctor's time. If you call, the doctor can decide if you need to visit face-to-face and will will make sure any visits are done safely.
Digital security: with many services moving to telehealth, this has become more pressing and is receiving a much stronger focus and awareness.
Housing stress is up. There's been a jump of around 10% in the number of people calling around housing issues. This is something to watch…
But: Newstart boost helps! Several people who have been under stress, can now afford more basic needs. (A Newstart boost helps community health – who could've known…
Watch out for winter. Unemployment plus heating bills could be a serious challenge for some.
Tuesday, April 14 2020
Interview with Martyn Shaddick, from Castlemaine Community House, about the Community Pantry food preparation and delivery service. (Interview not recorded; details of the Community Pantry are available here: http://www.cch.org.au/communitypantry/
Genre(s):
Community News and Info