EXPLORE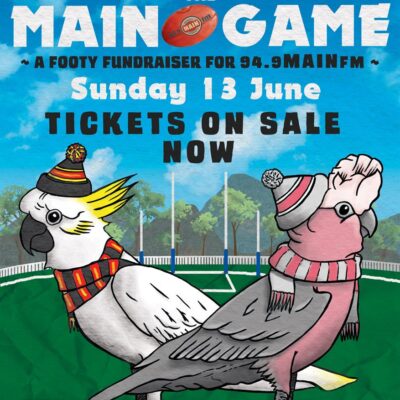 THE MAIN GAME 2021
The long awaited MAIN Game is back in 2021 and tickets are on sale now! First 50 buyers go in the draw to win four seats in our "Corporate Box". Get in quick! MAINfm Subscribers $5/General entry $10/U18 Free!
Buy Tickets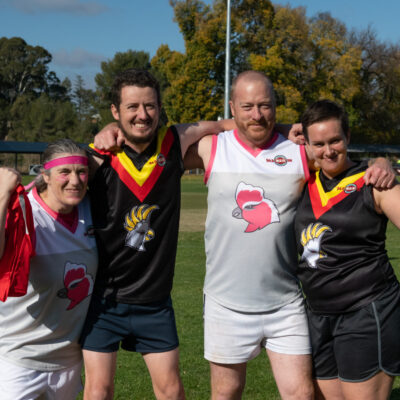 THE MAIN GAME FOOTY JUMPERS
Purchase your very own Radio Galahs or Rockatoos footy jumpers. Kids sizes also available. Order by 13 May to guarantee delivery by 13 June!
Buy Jumpers
The Lowdown - COMMUNITY SERVICE ANNOUNCEMENTS
MAINfm keeps you up to date with community services, events & local business happenings. If you have something to share with the community - get in touch, and we'll share it with our listeners!
Read More
OUR PRESENTERS