EXPLORE
Almost Summer Music Festival
MainFM will be broadcasting live on the opening night, Friday 25 November and featuring the music and interviews with the artists in the lead up. Stay tuned!
TICKETS & MORE INFO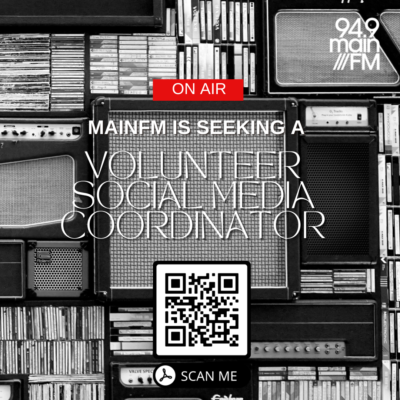 Social Media Coordinator
MainFM is seeking a volunteer Social Media Coordinator. This is a fantastic opportunity for someone with a keen interest in radio and social media or who is studying and require hours towards an internship. Closing date for applications is 30 September.
MORE INFO HERE
MainFM's AGM 2022
MainFM's AGM is happening on Tues 25 October, 2022. Nominations for Committee Members are OPEN NOW
MORE INFO HERE
OUR PRESENTERS