Ian Stevens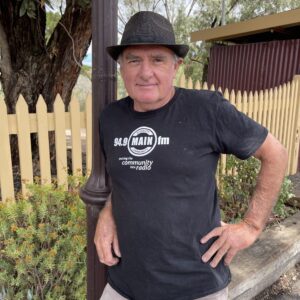 My wife and I originally had a holiday home in Maldon, which we had for going on 6 years. And eventually the decision was made to move to Maldon permanently; which we did 3 years ago.
I have now settled into the way of life here in Maldon and both my wife and I are kept busy, me with my plumbing business and my wife with our Cottage B&B – certainly a contrast to the hustle and bustle of our life in Melbourne.
We have our daughter and son-in-law and grandson also living in the town, which has been lovely for us to be so close to them.
The move to Maldon has been an interesting one for us and we have met so many interesting and talented people, which is amazing when you think of the size of the town.
We have also made some great friends here – so life is never dull and the social calendar is more full now than if we were living in Melbourne.