Loose 'n' Up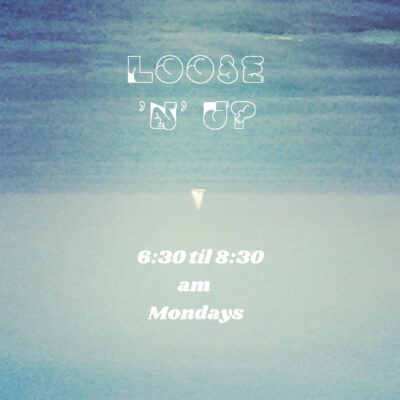 A music focused breakfast program with a diverse and underground bent. Occasional interviews, guests, news, chitchat and birdsong.
Good morning, ma'am
Your early morning call
… Six o'clock already
I was just in the middle of a dream
I was kissin' Valentino
By a crystal-blue, Italian stream
Tell me, how do I feel?
Tell me now, how do I feel?
Monday, Monday
So good to me
Monday morning you sure look fine
Genre(s):
Afro-Beat
,
Alternative
,
Ambient
,
Art Rock
,
Beats
,
Breakfast Radio
,
Dance
,
Disco
,
Dub
,
Electronic
,
Environment
,
Experimental
,
Folk
,
Interview
,
Jazz
,
Post-Punk
,
Prog
,
Social Issues
,
Soul
,
Spiritual
,
Talk